Welcome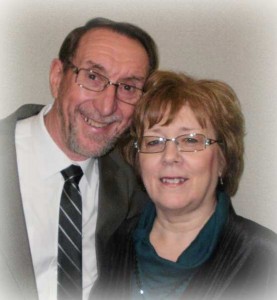 I,  being the yang part of the partnership, personally offer Reiki Seichem . I  have been studying and working with this natural system of healing since 1998. I have attained mastership in both systems. I believe  in the Reiki Principles and I choose to strive to live each day of my life in accordance to these universal truths. As a result I experience more beauty,  more abundance and more joy in my life with each new day.
Nikki,  the yin of this relationship, is a free spirit who has dedicated her life to  the empowerment of others and, as a result of this, became a Social Worker.  When Reiki came into her life in 1995, she found that not only did the Reiki  heal but empowered those to whom she provided Reiki, including  herself. She, too, has been a Reiki Master since  1999. She believes that the practice of Reiki is her sacred offering to help heal the planet, one person at a time. She offers Reiki Healing whether it  be in person or as Distance Healing. For more information about the services  she provides please go to the Treatment Page or her profile page. If you would like to contact her  she invites you to email or phone her and she will be honored to assist you in  anyway she can.
If  you, a family member, a friend, or a pet are in need of healing and you choose  to request a healing session from one of us, you will find more information on The Reiki Treatment Page. If you are seeking more information about becoming a  Practitioner or Master, please  consult the appropriate pages for the information you seek or contact us at the  listed email addresses below. We look forward to sharing the Divine experience of Reiki  Healing with anyone who so desires.
Nikki  and I find that with each new level, with each new insight, with each new  discovery, with each healing miracle, our passion and our respect for the gift  of Reiki continues to increase infinitely beyond any perceptions and  expectations we might have had ten years ago. We believe Reiki is evolving and expanding so that the higher frequencies may be utilized for the needs of all living things.
And so it is